Nutrition - Year 3 (November 2011)
Tessa's Notes
Dear Families,
Welcome to our Nutrition Unit Newsletter.  Here's a chance to find out more about:
what your child is learning in class
questions to ask them so they can show you
some fun activities for you and your family at home
 We are very much enjoying the excited new faces joining our classes in Minnesota every week!  Parents - thank you for entrusting your children to us for their weekly Dancercise Kids class.  We have some wonderful instructors that are equally excited to see your children, and are anxious to teach them all of the wonderful songs, dances and lessons we have in our curriculum.
This month's curriculum is the first one in our Year 3 rotating program.  It's our Nutrition unit. In this unit, we'll be singing and dancing about various eating habits and food types, to help us understand foods that are good for us, even when the "Hunger Monster" strikes.
We now have two award-winning CDs.  Both "Dance It!" and "School Bus Friends" have received The National Parenting Center's Seal of Approval.  You can find them at 
CDBaby
 (real CDs and downloads), and also at iTunes and Amazon.com.  The CDs make great stocking stuffers!
On behalf of everyone here at Dancercise Kids, we appreciate your business, and thank you for being part of our ever-expanding global family!
Heart & Star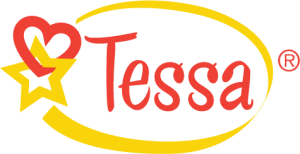 Dance Detail
Nutrition is the theme of our December Unit.  We'll learn some great topics about how to eat healthily and take care of those "snack attacks".
Muscle of the Month: Neck
Fitness - "Tummy Tickler"
Lesson: There are good foods and bad foods that we can eat.  Just because something tastes good, doesn't mean it is good for us.
Warm-up: Sit ups, Bicycles, Scissors, Cat Stretch, Snake Stretch
Jazz - "Oh Nuts!"
Lesson: Squirrels and to store food for when they hibernate, but this one can be quite forgetful.
Steps: Jazz slide, Oh Nuts step
Sign Language: Food, Time
Ballet - "Snack Attack"
Lesson: Eating well will help keep you healthy.  Be sure to drink a lot of water and eat healthy snacks.
Steps: Passeé, 1st Position, 2nd Position, Pas de Chat
Sign Language: Brother, Sister, Share
Tap - "Hunger Monster"
Lesson: We need to eat a variety of foods from different food groups.  Fruits and Veggies, Dairy and Protein, and Breads and Cereals, to keep the hunger monster away.
Steps: Monster Step, Shuffle Step Clap, Step Kick
Sign Language: Hungry, Food, Tummy
Creative Movements - "Went To The Zoo Today"
Lesson: Animals need to have a well-balanced diet too.  Let's go to the zoo and see what the animals eat.
Sign Language: Monkey, Elephant, Camel
Tumbling - Bridge
Parent Questions
Ask your child these questions and let them show you what they've been learning!
How do you sign Food?
Show me Monster Step?
Can you show me a Bridge?
What do animals at the zoo eat?
They might not remember everything but watch their imaginations go to town!
Family Fun
A great one here is to go to the zoo.  Most cities have a zoo that is at least partially open in the winter (if it's winter where you are).  If not, check for resources online or television programs featuring animals (remembering that some of them can be more adult-themed).  Talk with your kids about what different animals eat (they can show you some actions from our song "Went To The Zoo" and whether they would like to eat that food instead of whatever you feed them.  Kids will almost always have some entertaining answer to that question!