Musical Instruments - Year 3 (March 2012)
Tessa's Notes
Dear Families, Welcome to our Musical Instruments Unit Newsletter. Here's a chance to find out more about:
what your child is learning in class
questions to ask them so they can show you
some fun activities for you and your family at home
We've stepped into our Spotlight On Imagination quarter, with units in Musical Instruments, Dramatics and Performance. The kids are learning all about musical instruments in this unit. More than that, they're learning to see and hear music everywhere around them - in the natural world, from animals, and from themselves - be it voices, hand claps or tapping feet. We'll be using simple, home-made musical instruments during this month's curriculum. See below for an idea on how to make these at home. In our classes, we are making sure to switch instruments around, so that everyone gets to try. With our songs we are helping the kids also listen for cues in the lyrics for different forms of music, including the natural music in the world around them. This month we're continuing our practice of providing you with playable music that you can play from home. These songs will play on an iPad or iPhone, so if you are lucky enough to have one of those devices in your living room, you might find it more convenient than going to your computer. If you like these songs enough to buy them, you can acquire them from our
online store.
On behalf of everyone here at Dancercise Kids, we appreciate your business, and thank you for being part of our ever-expanding global family! Heart & Star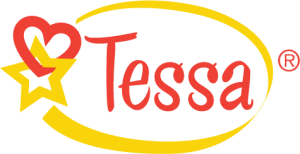 Dance Detail
Musical Instruments is the theme of our March Unit. We'll be learning about our triceps as we do the barn dance with Farmer Joe, and we'll be working instruments into all of our movements and songs. As always, we'll keep it fun for the kids and they'll never realize quite how much they're learning!
Muscle of the Month: Triceps
Activity
Song Name
Music
Steps
Sign Language
Lesson
Fitness
"Scarecrow Stretch"
Windshield Wipers, Scarecrow, Backward Push-ups
Scarecrow
At Farmer Joe's barn dance, the kids have fun dancing and doing the Scarecrow Stretch
Jazz
"Make It Snappy"
Turn, Step Together
Music, Cat, Pappy (Grandpa)
Pretending we have our own band, we are making music like our Pappy! The kids each listen for their special instrument in the music.
Ballet
"World Of Music"
Plié in 1st Position, Plié in 2nd Position, Circle Walk in and out
World
Many things make music, not just musical instruments. What are the sounds that we hear in nature's symphony?
Tap
"Echo The Gecko"
Shuffle Step, Jump Front Clap 2x, Jump Back Clap 2x
Copy
We are working on rhythm. The kids are listening to a rhythmic pattern and then aching it with words or tapping on their legs.
Creative Movements
"Parade Of Music"
Working together as a team, we make a great marching band
We use all of the instruments, doing a parade around the room or around the school. The kids get different instruments to play and they get to try different instruments.
Tumbling
Backward Roll
 
Parent Questions
Ask your child these questions and let them show you what they've been learning!
How do you sign World?
Show me a Shuffle Step
Do you know how a scarecrow dances?
What music can you hear in the world around you?
Can you show me your Triceps?
They might not remember everything but watch their imaginations go to town!
Family Fun
In this unit, you can make your own musical instruments at home.  A simple example is to make a shaker out of an empty can and unpopped popcorn.  Simply find an empty can, the kind that has a removable plastic lid - coffee and baby formula cans are often good choices.  Clean the can out, then put some unpopped popcorn kernels, rice or other material that will move around and make a noise when shaken.  Replace the lid, then use duct tape or electrical tape to seal up the lid, and to wrap the entire can.  You can even get creative by using different colored tape to decorate the instrument.  Then you have a shaker that can be used to keep in time with the music we've provided above.