Muscles - Year 3 (February 2012)
Tessa's Notes
Dear Families, Welcome to our Muscles Unit Newsletter. Here's a chance to find out more about:
what your child is learning in class
questions to ask them so they can show you
some fun activities for you and your family at home
The year is already passing by at a breath-taking pace. This month of course, we look forward to the celebration of Valentine's Day, where many of us will take a moment to think about, and hopefully spend time with, those we love. So it's not surprise that this month's curriculum includes several references to our heart. But there's more than just the traditional sentimental reference. As you know, our curriculum combines dance with fitness and good lessons on healthy habits and other important topics for kids, and this month is no exception. As the last unit in our Fitness Fun quarter, we're concentrating on our muscles, with arguably our most important muscle being - you guessed it - our heart. The kids will learn that their heartbeat increases after they do some exercise and dancing, and we'll work discussions of the heart and other muscles into just about everything we do this month. Our Quarterly Performances, that we perform during class time at your center, are coming up the week of March 5th.  Please keep an eye out for our e-mail reminder if your child participates in our Minnesota program.  The next Quarterly Performances will be the week of May 21st. All of our music is specifically written for this program, and professionally recorded and produced, and we're including the ability to play that music in the table below. We're proud to have received awards from The National Parenting Center for our CDs, and even more thrilled with the positive feedback we get from parents, kids and teachers across the world, including our licensees as far afield as Australia and Tanzania! On behalf of everyone here at Dancercise Kids, we appreciate your business, and thank you for being part of our ever-expanding global family! Heart & Star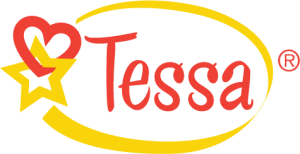 Dance Detail
Muscles is the theme of our February Unit. We'll be focusing on the muscles that perform the vital functions in our bodies and how the dancing and exercise we do makes them stronger, with no muscle more important than our muscle of the month, the heart. As always, we'll keep it fun for the kids and they'll never realize quite how much they're learning!
Muscle of the Month: Heart
Activity
Song Name
Music
Steps
Sign Language
Lesson
Fitness
"My Heart"
Run, Jump, Twist, Jumping Jacks, Get those hearts pumping!
Heart, Muscle
We have different muscles all over our bodies. Our most important muscle is our heart. It pumps our blood through our body.
Jazz
"Funny Bone"
Jazz square, Body Circle
Missing, None, One
Your funny bone is actually a nickname for your humerus (humorous, get it?). The skeleton in this song is trying to pull himself together, literally!
Ballet
"My Little Friend"
Plié, Glissade, Rond de Jambe
I Love You, Friend
We all have someone special in our lives. We should tell them that we love them.
Tap
"Bath Time Boogie"
Twist, Toe Step, Swing Toe
Bath, Duck
Bath time can be really fun!
Creative Movements
"Jumping Joe-Jack-Jane"
This song exercises our heart muscles and our listening skills
Jumping Joe, Jack and Jane each have a different sound that we have to listen for, and either jump up and down, twist or do jumping jacks with the music
Tumbling
Headstand

We always remember to spot the kids to make sure they don't hurt themselves
Parent Questions
Ask your child these questions and let them show you what they've been learning!
How do you sign I Love You?
Show me a Jazz Square
Do you know where your funny bone is?
What happens to your heart when you dance and move?
Can you sign Heart?
They might not remember everything but watch their imaginations go to town!
Family Fun
Much of the world celebrates February 14th as Valentine's Day, a day when we try to spend time or at least talk to the people we love. It's also traditional in many countries to give valentine's cards. A good craft to do with your child is to make some valentine's day cards. Many schools and child care centers will have this as a craft activity anyway during the first week or so of the month. In some cases, teachers will want to avoid a situation where any kids go without cards by requiring that all kids send cards to all of the other kids in their class. You could also make a card for someone special in your family - a grandparent perhaps or even a sibling(!). There are any number of ways to do this, but let your child's imagine run free (but keep the glue glitter off your precious dining room table!). One popular craft is to make a plaster imprint of your child's hand or foot and incorporate this into a Valentine's Day message. Kits for this can be found at stores like Michaels or
online at Amazon.com
(Please note that we provide a link based on a simple search but do not endorse any particular products)