Healthy Habits - Year 3 (January 2012)
Tessa's Notes
Dear Families, Welcome to our Healthy Habits Unit Newsletter. Here's a chance to find out more about:
what your child is learning in class
questions to ask them so they can show you
some fun activities for you and your family at home
It's a new year - happy 2012, we hope you will have a healthy, fun and active 2012! We've certainly started off 2012 up here in Minnesota in an unusual fashion, with our temperatures well above freezing, and hardly any snow on the ground. That certainly makes for easier driving, but somehow winter just isn't winter here without that dose of snow! We're in the middle of our Fitness Fun quarter in our Year 3 rotating program. It's our Healthy Habits unit, where we focus on our three habits - eating well, getting enough sleep and, of course, exercise! It's a good time with many of us making New Year's resolutions around healthy lifestyles, to remind our children of the importance of these "3 things". Later this year, our curriculum will involve the songs from our two award-winning CDs. Both "Dance It!" and "School Bus Friends" have received The National Parenting Center's Seal of Approval. You can find them at
CDBaby (real CDs and downloads)
, and also at iTunes and Amazon.com. These are great gifts for birthdays and other celebrations for the kids, and can keep the learning going all week long between classes.
On behalf of everyone here at Dancercise Kids, we appreciate your business, and thank you for being part of our ever-expanding global family!
Heart & Star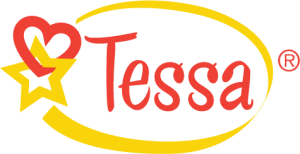 Dance Detail
Healthy Habits is the theme of our January Unit. We'll be focusing on how to get and stay healthy. Now, of course, we'll make it fun in the process. The secret of Dancercise Kids is that the kids are having too much fun to realize that we are teaching them great lessons too!
Muscle of the Month: Pectoral
Activity
Song Name
Lesson
Steps
Sign Language
Fitness
"3 Things"
There are three things we can do to keep healthy. Exercise, eat well and get lots of sleep!
Push-ups, Pull the Rope, Row the Boat
Jazz
"Rock & Roll Alligator"
Mr. Alligator eats healthily and you should too, Remember to drink water and eat lots of fruits and vegetables.
Jazz slide, Work-out Wheel, Boogie Woogie
Alligator, Eat
Ballet
"Don't Wake The Bear"
Get a good night of sleep to stay healthy.
Plié, Swing Toe, Relevé
Sleep, Bear, Kiss
Tap
"Beach Party"
Always be sure to exercise. Dancing is a great way to keep in shape!
Step Together, Head Nod, Spin, Jump
Dance, Party
Creative Movements
"Snowflakes"
We use our imaginations! We can be snowflakes, leaves or come up with our own story as we swirl around with the changing tempo of the music.
Snow
Tumbling
Handstand
We always remember to spot the kids to make sure they don't hurt themselves
Parent Questions
Ask your child these questions and let them show you what they've been learning!
How do you sign Alligator?
Show me Boogie Woogie
Can you show me a snowflake swirling around?
What do you do at the beach party?
Can you sign three things to keep you healthy?
They might not remember everything but watch their imaginations go to town!
Family Fun
Well, in Minnesota, we might have suggested making a family snowman or going sledding, but this year that will be tough. Instead, with our focus on healthy habits this month, you can involve the children in making a healthy meal. The US Government has redesigned its Food Pyramid to be a plate, which is much more intuitive to most of us, including kids. There is some good information
here at their website
. However, we all know that the most fun things to create in the kitchen are not always the healthiest foods but if you want to involve your kids in - for example - baking cookies, you can certainly use it as a way to emphasize other healthy habits, including thorough hand-washing before touching food, and so on. The important thing here of course, is to have them involved and engaged with the food preparation process, being suitably careful of course!