Performance - Year 1 (May 2013)
Tessa's Notes
Dear Families, Welcome to our Performance Unit Newsletter. Here's a chance to find out more about:
This is the last unit in our Spotlight On Imagination quarter, where we focus on performance, confidence and creative dramatics. Many of you will be participating in our annual show coming up in a couple of weeks, so we've been practicing our special songs, and our Grand Finale for this year, as well as working on our performance skills including bowing and clapping. Our warm-up song says it all - Confidence. We're focused on giving your children the confidence to get up on stage and try their best. For many children, it's their first time in front of an audience. Some kids will ham it up, some kids may get a little stage fright. The important thing is that it's all OK, just to do your best. After all, 80% of life is showing up! We have two creative movements numbers in this month's curriculum and the kids may or may not get to them - instructors for those classes that are attending our recital will be be focused on practicing our two special songs, and our Grand Finale Dance It! This month we're continuing our practice of providing you with playable music that you can play from home. These songs will play on an iPad or iPhone, so if you are lucky enough to have one of those devices in your living room, you might find it more convenient than going to your computer. If you like these songs enough to buy them, keep an eye on our newsletters, because we'll be releasing some more of our CDs later this year! On behalf of everyone here at Dancercise Kids, we appreciate your business, and thank you for being part of our ever-expanding global family! Heart & Star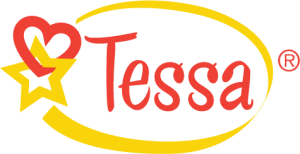 Dance Detail
Performance is the theme of this month's curriculum. Our muscle of the month is our Deltoid so we're doing windshield wipers, (simple) push-ups and some other fun exercise to work those muscles.
Muscle of the Month: Deltoid
Activity
Song Name
Music
Steps
Sign Language
Lesson
Fitness
"Confidence"
Scarecrow, Truck Wipers, Arm Circles, Push-Ups
Me
Have confidence in yourself and you can do anything! You just have to try your best.
Jazz
"I Can Dance"
Chasse, Spin, Shimmy, Bounce Knees
Thank You, I Love Dancing, I Love You
Sing and have fun! We practice some extra sign language in this song.
Tap
"My Little Star"
Brush Front Cross Toe, Kicks, Jazz Slides, Bow, Swing Toe, Lunge
Star
We dance as if we're in a Broadway show! We're practicing being big and full of energy!
Creative Movements
"Mirror Image Game"
We're copying what our partner does. This creative game is important for having the kids pay attention to others and copy them as if in a mirror.
Imitating others requires us to pay attention and use our memories
Creative Movements
"Freeze Game"
When the music stops we have to freeze right where we are.
This is a fun song that encourages the kids to be creative but to follow the directions in the song. They have to pay careful attention to when the music stops.
Tumbling
Cartwheel
 
Parent Questions
Ask your child these questions and let them show you what they've been learning!
Can you show me Windshield Wipers?
Can you sign Dancing?
Can you show me Bounce Knees?
Can you show me Swing Toe?
They might not remember everything but watch their imaginations go to town!
Family Fun
Use the music we're providing you with here, to play the Mirror Image Game, or the Freeze Game. This is good for getting the kids focused, and for paying attention to directions, which - as we all know - can sometimes be challenging at this age (or any age!). The songs contain directions so this is easy for everyone to do.