Dramatics - Year 1 (April 2013)
Tessa's Notes
Welcome to our Dramatics Unit Newsletter. Here's a chance to find out more about:
We're into our Spotlight On Imagination quarter, where we focus on performance, confidence and creative dramatics. This month, we're getting ready for our annual shows, practicing performing, rehearsing our bows and applause, and smiling our way through some creative music. Our songs are all focused on how we show ourselves to an audience, and are important in building self-confidence. We are thrilled if we can get the kids on stage. Many children are intimidated their first time on stage, and our main objective is to give them the confidence to get out there. That's why everyone applauds everyone else, and why we always take a bow. This month we're continuing our practice of providing you with playable music that you can play from home. These songs will play on an iPad or iPhone, so if you are lucky enough to have one of those devices in your living room, you might find it more convenient than going to your computer. If you like these songs enough to buy them, keep an eye on our newsletters, because we'll be releasing some more of our CDs later this year! On behalf of everyone here at Dancercise Kids, we appreciate your business, and thank you for being part of our ever-expanding global family! Heart & Star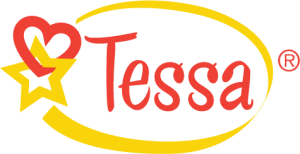 Dance Detail
Dramatics is the theme of this month's curriculum. Our muscles of the month, our Facial Muscles, will get a good workout with all of the smiling we're doing this month!
Muscle of the Month: Facial Muscles
Activity
Song Name
Music
Steps
Sign Language
Lesson
Fitness
"Fancy Face"
Smile, Frown, Mad, Eyebrows
Drama, Face, Sad, Mad, Happy, Surprise
Each verse in this song has a special face and action that goes with it.
Jazz
"Miles Of Smiles"
Grapevine, Scissors, Jazz Hands, Clown Walk
Smile, Hat, Clown
Giggle Bean loves meeting new friends wherever he goes. He gives them a big smile and a wave.
Ballet
"Believe In Me"
Arabesque, Bourree Turn, Fly in a Circle
Me
If you believe in yourself, you can be anything and do anything. So try your best and anything is possible.
Tap
"Dancing Shoes"
Shuffle Hop Step, Chugs, Heel Step
Magic, Dance, Shoes
The girl in the song wants to join in with the other kids playing. She feels shy until she puts on her magic dancing shoes and jumps right in to play.
Creative Movements
"Raindrops"
We are pretending to be a flower planted in a garden. We listen for the raindrops and watch for the sun to come and help us grow.
Flowers, plants and trees all need rain and sun to help them grow.
Tumbling
Bow
 
Parent Questions
Ask your child these questions and let them show you what they've been learning!
Can you show me a Grapevine?
Can you sign Clown?
Can you show me Shuffle Hop Step?
Show me how rain helps flowers and plants.
They might not remember everything but watch their imaginations go to town!
Family Fun
Go out and see a show - theater, music or anything else, preferably involving live performers. If that's not practical, have a show at home. Encourage your child to clap for everyone, and to take a bow if they're performing themselves.