Animals - Year 1 (June 2013)
Tessa's Notes
Welcome to our Animals Unit Newsletter. Here's a chance to find out more about:
This is the first unit in our Planet Playground quarter, where we focus on learning about the world around us, and its inhabitants. Most of our classes continue through the summer, and we focus on the places, people and occupations that we can see all around us every day..
Our warm-up song is about spending time with our friends, whether it's at the park or anywhere else. The rest of the unit is about animals, and our songs feature the very funky Diggity Bone, a song about some very naughty monkeys, and a hungry and slightly overconfident caterpillar! We'll also go to Granny's Farm to learn what the animals think makes things grow, and then find out that Granny really knows! This month we're continuing our practice of providing you with playable music that you can play from home. These songs will play on an iPad or iPhone, so if you are lucky enough to have one of those devices in your living room, you might find it more convenient than going to your computer. If you like these songs enough to buy them, keep an eye on our newsletters, because we'll be releasing some more of our CDs later this year! On behalf of everyone here at Dancercise Kids, we appreciate your business, and thank you for being part of our ever-expanding global family! Heart & Star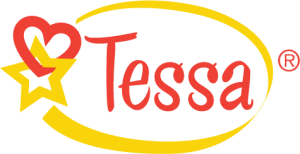 Dance Detail
Animals is the theme of this month's curriculum. Our muscle of the month is our Back so we're doing lots of stretches and big movements.
Muscle of the Month: Back
Activity
Song Name
Music
Steps
Sign Language
Lesson
Fitness
"With A Friend"
Cat Stretch, Touch Sky And Toes
Snake, Share
Don't go out alone. Go with an adult or your friend, and make sure your mom & dad know where you are.
Jazz
"Diggity Bone"
Jazz Slide, Hip Swing, Diggity Bone Walk, Disco Arms
Dance, Friend
It is fun to dance alone or with friends and family. Let's get funky and sing these fun words that tickle our tongues.
Ballet
"Monkey Business"
Sauté Hops, Swing Tendu, 2nd Position
Monkey, Banana
Monkeys are always curious and getting into everything. These monkeys forgot to listen to their mom, but you should always listen to what your parents say.
Tap
"Can't Catch Me"
Step Kick, March, Run
Bird, Snake, Miss
This caterpillar thinks the birds and snakes can't catch him. So he teases and taunts them, but at the end....you'll see what happens: Gulp!
Creative Movements
"Granny's Farm"
What makes things grow? Eating healthy foods? What do the animals think? Best to ask Granny, she is so wise, she will know!
Listen for each animal to do a certain dance step. Each animal has a special move that goes with the music. Funky Chicken, Body Circle, Cat Jump.
Tumbling
Cradle Rock
 
Parent Questions
Ask your child these questions and let them show you what they've been learning!
Can you show me a Jazz Slide?
Can you sign Friend?
Can you show me Disco Arms?
Tell me what happened to the Caterpillar at lunch?
They might not remember everything but watch their imaginations go to town!
Family Fun
Can you go to a farm this summer? We're learning all about people and professions and animals, and you can see many of those at a farm or a zoo. Show your kids how different animals are fed or feed themselves. Ask them what "makes things grow".