Franchising - A Guarantee, Right?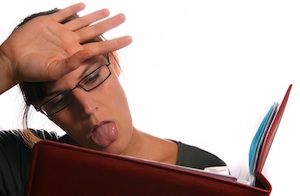 Franchising is the new American Dream. At least, it can be. A franchise can be a great investment, especially when you are talking household names with massive advertising and marketing budgets and a time-worn system that is flawless.  Think of the various fast-food restaurants - and there are many others.
If you want to start a pre-school dance business - particularly one that is "mobile" where you take classes to your customers in facilities such as child care centers, pre-schools and community centers - your choices are more limited. A franchise is absolutely the right choice for some people - you get a protected territory (at least, from other franchisees from the same brand), usually some training, a business system with a track record, and a program.
Pitfalls
So why would you choose something different?  Well, buying a franchise is like showing up at your wedding to find out whom you're marrying.  In other words, you can never really know what your franchisor (the company offering the franchise) is going to be like until you've already signed up.  And you're usually signing up for at least five years.  It's an expensive way to start a business, because the franchisor wants those up front fees to give you a territory and train you, and then wants a slice of your income for ever, for marketing and maintenance purposes.
Another Option
Dancercise Kids is different.  We know there are many, many of you out there that simply want access to great curriculum at a reasonable price.  We know there are others who also want help growing their business - perhaps with an intuitive brand name and presentation look behind them.  Then we know there are some of you that want to turn your love of dancing into a business and need help right from the start with all aspects of starting and growing a business in pre-school dance.  We can help you with all of these.
Here's a table of differences between a typical dance franchise and Dancercise Kids.  Check it out and let us know if you have any questions:
Compare Dancercise To A Franchise
Description
Franchise
Dancercise Membership
What should I do?
Make sure you know what you're getting into.  It might be the right thing.  It might not be.
Upfront Fees
Paying an upfront fee to get started
$10,000 - $20,000 or more depending on size of territory
None.
Ongoing Fees
Monthly or other ongoing fees to continue operations
3% - 10% of your revenues each month
Subscription Fees for your chosen membership level ($20-$50 per month)
Other Fees
Miscellaneous Other Fees
Varies - additional materials, events etc
Each item or event priced individually; if it's outside the scope of your membership, you know what it costs.  Articles and templates vary from $3 to $20 each
Term
How long you are tied into a contract
Varies but usually at least 5 years
None - if you no longer want to use our curriculum or brand, cancel your subscription
Territory
How is your business area protected
Depending on what you pay upfront, you will be guaranteed no other dance program from the same franchise will operate in that area; you cannot operate outside your area
No protection and no limit.  Follow our advice, use our curriculum, be a great teacher, love your customers, build your business!
Share With Other Teachers
How can I share my experiences with others?
Occasional conferences and events (usually extra cost)
User forum (online) where you can share experiences with Dancercise Kids' global family of licensees
Support
I have questions - how do I get help?
Varies - but expect to get as many questions from the franchisor as answers to your own
E-mail us, call us, use the forum - we're here for you.  We might charge you a bit depending on which membership level you have
Proven Model
Is the curriculum and business model proven?
Varies - some franchises keep adding new franchisees (but look at their churn - franchisees leaving them - too)
We do this ourselves, and so do our affiliates and licensees worldwide.  We have you covered.
Interference
Are you going to need status reports and other information from me?
Most likely.  Along with your monthly royalty payment, you may have to submit other paperwork.
No, unless you want to.  We'd love to hear from you, but as long as you follow our basic membership rules and treat our brand and curriculum with respect, we'll leave you alone (at least, if that's what you want)